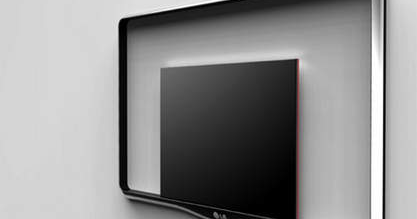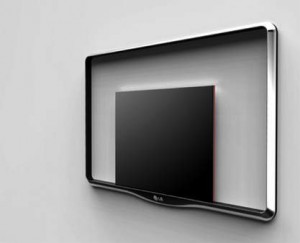 Via Fierce
Piper Jaffray analyst Gene Munster has, for months, been beating his drum that Apple is looking hard at building an Apple branded television. He's got company as Morgan Stanley analyst Katy Huberty Friday sent a note to investors that said « checks in Asia suggest Apple is working on a Smart TV prototype. »
She didn't supply much more detail, but posited the company was looking to follow its strategy with another successful device, the iPad, by wrapping up « TV/Video content, gaming, DVR, as well as other features like apps and FaceTime into one product. »
Her timeline? A bet that Apple adds $4 billion per one percent share of the TV set market it captures by 2013, indicating she expects roll out in 2012 or sooner.
Munster, meanwhile, has been predicting Apple would eventually roll out a connected Apple TV product for months; in February in a note to investors he said the company's revelation during its first quarter earnings call is a sure indication of what's percolating at Apple HQ, with or without Steve Jobs, who's on medical leave.
Apple COO Tim Cook, standing in for Jobs, said the company had paid some $3.9 billion in prepayments to three companies. IHS analyst Vinita Jakhanwal speculated the three are LG, Toshiba Mobile Display and LG Display, which leads Munster to postulate that those investments are for LCD screens for its iPad, iPhone and Mac lines, and includes screens between 27 inches and 50 inches.
« While Apple's commitment to the living room remains a 'hobby', we continue to believe the company will enter the TV market with a full focus, as an all-in-one Apple television could move the needle when connected TVs proliferate, » Munster said.
Munster forecast that in 2012, close to 50 percent of the 220 million flat-screen TVs expected to be sold would be connected TVs and that Apple could easily capture a piece of that market, at least 1.4 million units initially. That would add a hefty $2.5 billion to its bottom line in 2012 and grow to $6 billion in 2014.
A year ago, Cook told an audience at the Goldman Sachs tech conference in San Francisco that its Apple TV set-top box device, was « still a hobby, » that occupied a small space in the market. At the time, he also pooh-poohed speculation that an Apple connected TV would be coming anytime soon.
« Today, the go-to-market model for Apple TV is very difficult, » Cook said. « Because it would seem that that go-to-market model would lead to the TV. And we have no interest in being in the TV market. »