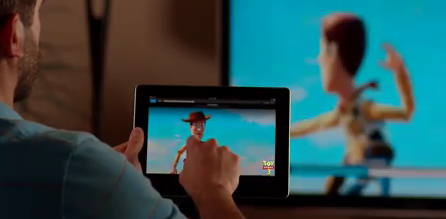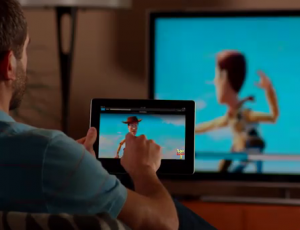 Via CNN
Steve Jobs may have found a way to get TV makers to put Apple's technology in their sets
Apple is talking to television makers about building a new generation of HDTV sets with Apple TV technology built in.
That's the thrust of the report Bloomberg posted Wednesday that cites « two people familiar with the project » and quotes a Pioneer vice president on the record as saying « Apple connectivity in AirPlay is a blessing for an industry trying to move the needle forward on sales. »
AirPlay, for those who missed the import of the brief demo at Apple's Sep. 1 special event, is the company's proprietary technology for streaming audio/video content from Apple mobile devices (iPhones, iPads, etc.) to the Apple TV set-top box.
Apple has been licensing the audio portion of AirPlay to speaker manufacturers for $4 a pop. Now, it seems, it's negotiating with TV makers for the rights to put AirPlay video chips and software in their TV sets.
It sounds like Steve Jobs may have found a way to make money in a market he famously told the audience at All Things D last June that there was no money to be made.
Want a preview of your Apple-branded TV-viewing future? Apple has already created the YouTube video, posted below the fold.