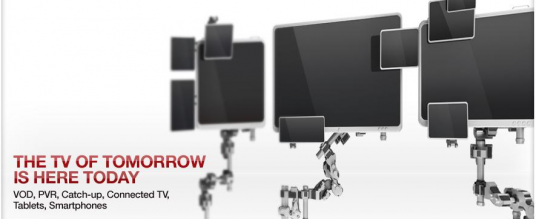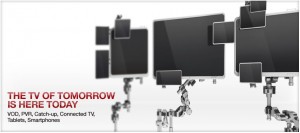 Via BroadBandNews
Non-linear advertising specialist justAd TV has announced the launch of a multi-device TV advertising platform. The new software development kit (SDK) is compatible with a number of devices including connected TVs and set-top boxes.
The system takes advantage of the justAd TV technology that enables advertisements to be displayed as the viewer presses triggers such as pause, fast forward and stop. The new version is already compatible with Samsung TVs and the Apple iPad, with Philips and Android close to fruition.
"When we decided to go into connected TV some six months ago it became very clear that the shift by manufacturers to connected TVs even for the modest brands was something that they were all saying. They all have their own strategy and different timelines, but it is happing, the TV will be connected and it is up to the customer whether they connect it," said Yariv Erel, co-founder & CEO, justAd.TV. He added that the battle would be to ensure the manufacturers are all able to display the content from the major TV brands.
While advertising technologies have in the past struggled to break through, Erel believes justAd.TV is able to succeed because it is receiving internet advertising budget rather than that for linear TV. "When you're talking with the large broadcasters in Europe you hear from them only excitement about new ways to monetise."
Just Ad TV is also making sample applications available for each device that content and platform owners can download from the justAd TV website. Customers can then add the software to their own applications and on registration be ready to run the advertisements within a few days.